COVID- 19 has taken over the business in the world with its harmful impact over health and lifestyle forcing everyone to stay behind the doors of their home for months. The restaurant and food industry is hit the hardest in these unfortunate times as restaurants were not allowed to open for dine-in services and those with delivery services had to take up precautionary measures like continuous sanitization and wearing PPEs.
Running a restaurant is a tremendously tiring task right from the beginning. From investments in infrastructure and equipment, hiring the best chefs, designing and layout to curating menus and other day-to-day operations. When hit hard, restaurant businesses suffer a lot and the chances to shut down are extremely high. 
However, to overcome the disturbances and inconveniences caused by this pandemic and survive during this period, we have curated these 7 tips to keep your business running in these times. 
1.  Integrate social media marketing:
 Focusing more on the current trend of online business, restaurants must keep creating a buzz on social media platforms through eye-catching marketing. Regularly taking out promotions and offers will surely help to attract more business. Informing your regular customers for any changes /additions in the menu will help you retain customers. In current times, customers need assurances for safe and hygienic food  This should be highlighted as a restaurant USP in your updated on-line menus to build the trust in your customers 
This will definitely work as social media users are constantly on the rise and moreover, customers prefer to order online rather than stepping out for dine-in. 
2. Rework on the concept: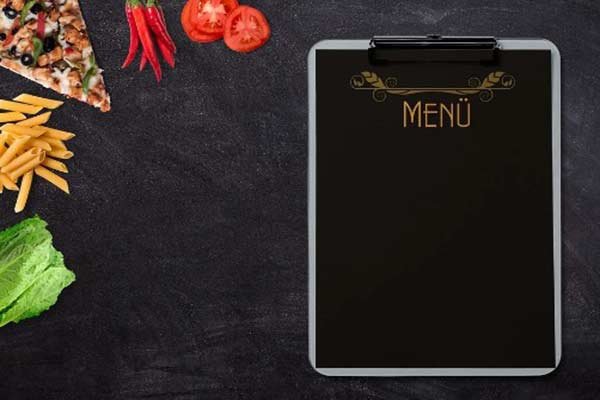 Restaurants must pay heed to re-work on existing menus with options to increase the range i.e to offer more choices to customers according to their taste. For example,  if you are operating a fine dine concept then you can add some reasonably priced meals or popular snack items in your menu. Since your customers already know and trust your quality, they are most likely to support you for any new options offered. 
3. More focus on delivery and Take-out only:
In current times, for most restaurants delivery and take-out are the only options to remain open. Small restaurants or startups who were already offering dine- in options must open up to home deliveries. For this either you need to set up a dedicated task force to execute the orders or look to tie up with the existing aggregators in the market, popularly who are Zomato and Swiggy. For instance, you can approach Zomato for the third party delivery services which will definitely benefit in increasing the reach and sales of your business. But before committing to anything, read carefully the terms and conditions they propose. For this, strong negotiation skills will be required to get them to lower their commission charges. 
4. Inventory and cost management:
To survive on existing investments and revenue, it has become very necessary for restaurants to integrate cost-cutting methods in their operations. Think of the possible ways to reduce your inventory by stressing more purchases on fast-moving and easily accessible products with longer shelf life if possible Research the market thoroughly for better costs. Also, keep in mind that the suppliers are struggling to survive in these times and are ready to lower prices in view of cut-throat competition. At the same time, you should look to renegotiate existing supplier agreements for lower and better costs. 
5. Expanding the existing segment:
Nowadays, there has been a lot of focus to increase sales by offering even more than what restaurants were previously dealing in. Look into setting up a merchandise counter for in-store and online business. Lots of kiosk products such as chips, snacks, confectionery items can be offered and it might lead to another revenue generation segment along with your existing range. 
6. Focus on Banquets or Home catering:
During these Covid times, people are not too keen to always venture out for social gatherings or get-togethers. Rather they would prefer to gather inside their home for small family or friends events. Now is the time you can offer them your services with a dedicated catering menu or maybe offer live cooking options by sending your Chef to cook in these events.
7. Keep in touch with the customers:
Finally, it is very important to retain existing customers rather than attract new ones. It is easier to gain the trust of existing customers with your upgraded menu and promotions. Promise on quality and effectiveness. Focus on having a two-way communication on social media in case of any kind of queries or contest entries. 
The takeaway:
COVID-19 has an adverse effect on businesses in the world. Till date, restaurants are suffering because of the rise in coronavirus cases around the globe. It is important to take measures to survive in these times. We hope these tips help you in all the good ways possible! 
Author bio:
Anushka Bhargava :- Anushka is a passionate writer and a poet pursuing a degree in media and communications. She regularly contributes to F and B Recipes on Intuitive Energy Healing.