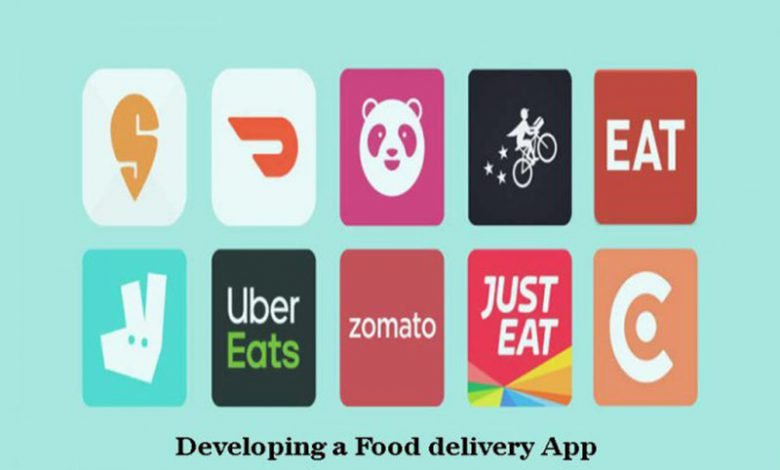 After integrating mobile applications into business, the structure of the entire business has been changed. Unlike traditional methods, applications eased the way to reach and connect customers not only in targeted locations but also globally. There are businesses which gained more profit through apps and to say in particular it will be food delivery applications. It was Uber who came up with an idea to deliver foods at doorsteps and even launched UberEATS in 2015.
Recognizing the market growth behind Uber's initiation, many other food delivery applications mushroomed within that year. Few came up with their own concepts but many created UberEATS like app since the core idea was the same. But only a few apps like Zomato, Swiggy, Deliveroo succeeded in grabbing customers, since they provided services with little enhanced inbuilt features.
There were also growing revenues spotted in the market after a certain time. As of 2018, over $96 million revenue was reported and $146 million is expected by 2022. It was noted that many entrepreneurs started to invest in the food delivery business by acknowledging its growth. If you are one among them, then you must be ready to face a few hurdles including competition, expenses, and demands.
As we all know that every business has challenges, you must invest time for thorough market research to know your possibilities. And the spotlight always falls on the business model that you choose. If you have a good working model it can eventually pay you in immense.
Here we will explain a few business models for your on-demand food delivery app and have also covered the possible pitfalls that you could face. In case you are looking to start a food delivery app, you need to consider a ready-made solution like UberEATS clone app. Let's take a look at the business models to consider for your app,
Model to take only orders
Ordering apps allows interaction between customers and restaurants that are in nearby localities. The app will aggregate offerings of restaurants that manage its delivering procedures. The main target of the app is that it helps eateries to expand its market reach. For users, the app offers quick and easy search results as well as order functionality. According to a recent study, this order-only platform generates revenue by charging 7 to 15 percent commission.
How does this model work?
After the customer places and pays for the order through the app, the food delivery platform will charge the commission. Once the commission is received, the eatery will get notified about the order and confirms it. Simultaneously, the customer will receive notification about the process and after the food is prepared, the restaurant will deliver the food through its delivery guy to customers.
What to focus?
Attracting eateries may be hard and slow at first, but you must come up with a strategy to offer what they expect and ask for. It will be a better option if you start off with your local restaurants. Later, you can sort out ways to expand to new areas. Try implementing a few marketing strategies like promoting through campaigns and posters.
Model to take order and delivery
This model handles both the order and delivery process for restaurants. Partnering with these platforms will be beneficial for any eateries as it reduces the effort and time consumption to search for and maintain vehicles. This type of service can yield you 20 to 30 percent of the cost of each order and you can even charge a flat delivery fee. Take UberEATS for example, it charges restaurants for displaying it on the top list.
How does this model work?
Both the delivery and order platform receives the commission once the order is placed by the customer. Once the customer pays the bill, the eatery will be notified about the order and confirms it. After the food is prepared, the courier will be notified to pick the order and will deliver it at the customer's doorstep.
What to focus?
Delivery time plays a crucial role here. According to a survey, it was reported that 60 percent of customers were satisfied with fast deliveries. It was also addressed that food delivered within 30 min at peak hours gained good service badge.  So, make sure to take care of this.
Fully integrated application
This application handles the entire food cycle right from preparing meals to delivering. It allows you to cater to a single person or to numerous clients. There are businesses who deliver food to their customers through this application. But the expenses will be high compared to other models. Since the orders can be customized.
How does this model work?
The customer makes an order by choosing a company that prepares food in a local hub. Cutting the additional and delivery charges, the cost will be requested to pay. After the payment is received from the customer, the food will be delivered.
What to focus?
The only thing that you must focus here is the expenses. If you can able to grab a huge number of customers, you can continue to serve if not you will lose revenue.
You can choose any of the models briefed above, but make sure what fits yours. But as a startup, you can simply choose order only model and can later expand your choices.
Wrapping up
The main motto is to create a business model to make your service best among the customers. But as a startup, you cannot invest an adequate amount at the initial stage. So, you can choose a developing partner who can provide you a robust structure at an affordable rate. Try AppDupe, who can create your expected business model with reliable features. They also provide UberEATS clone scripts, a cost-effective approach where you can customize and integrate your features at a reasonable rate.